Latest news
As a leading company in variety management, we want to keep you informed of important news within our industry and our company. Below you can read the most recent news items: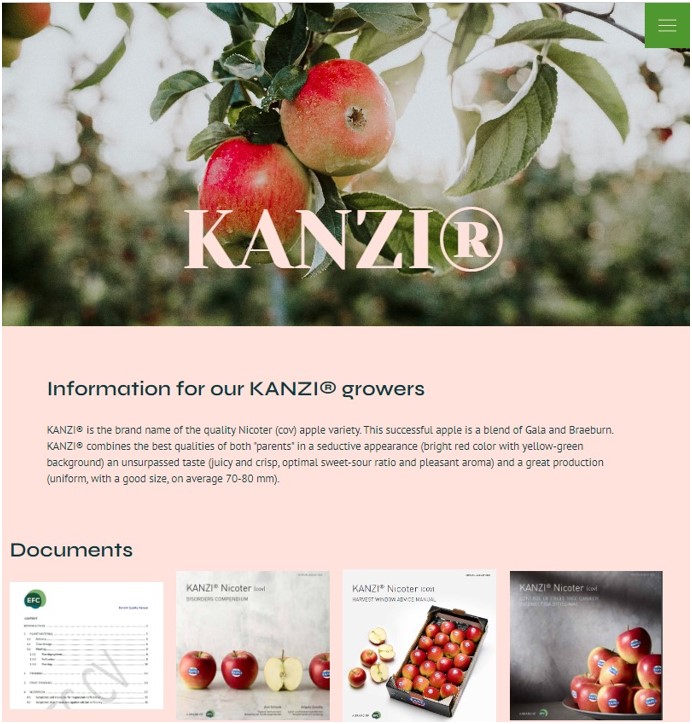 Wednesday 20 September 2023
We are happy to share that we have updated our growers' portal. This new portal gives us more possibilities for sharing grower-specific KANZI® information and videos with you. And if you are grower of one of the other EFC varieties, such as Cepuna (Migo®), Nicogreen (Greenstar®) and the new variety Sunspark, you will also find information on these varieties.
You can register for the new growers' portal at https://portal.efcfruit.com